Buy and/or Hire Forklift Trucks Southport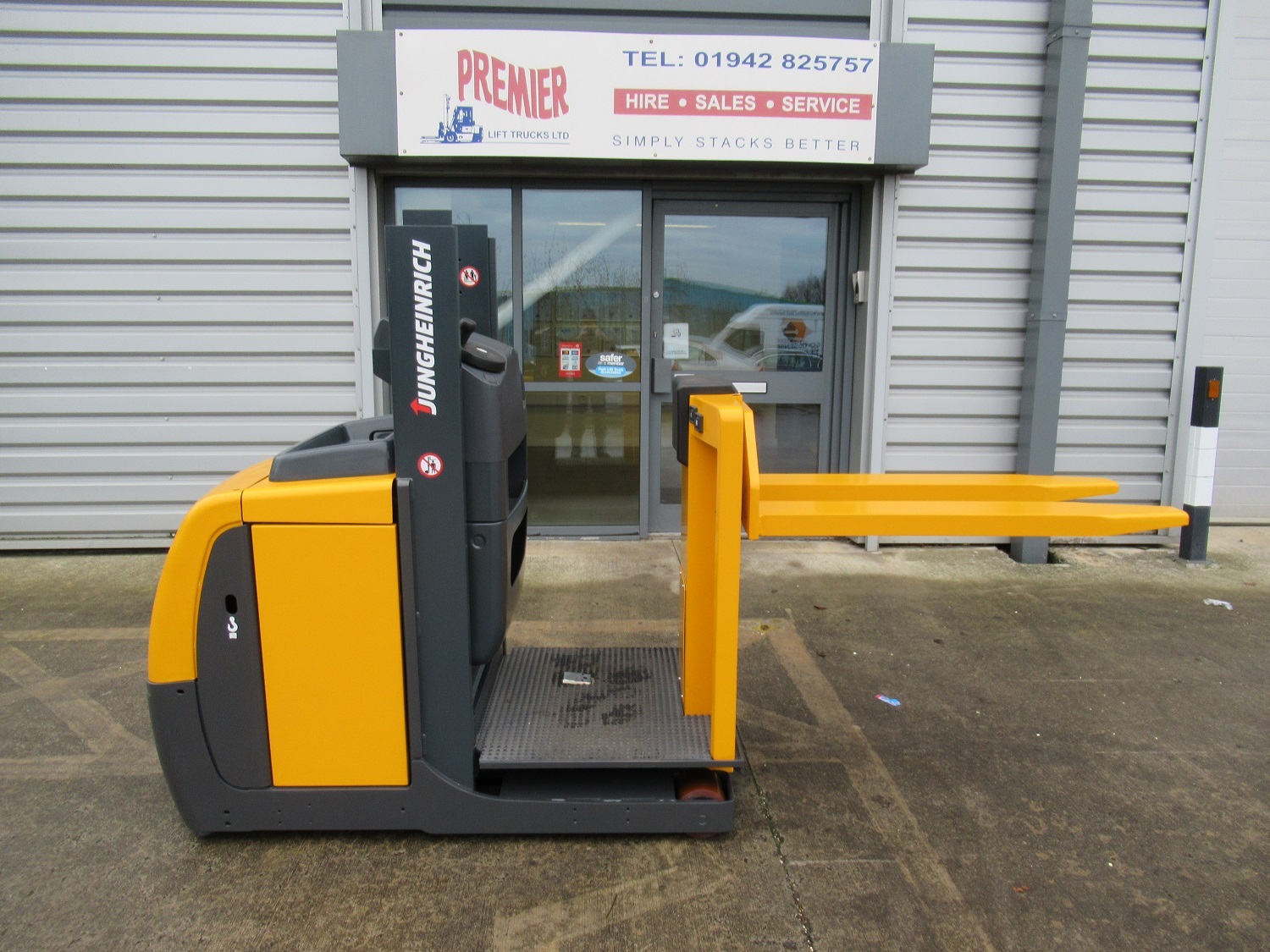 Our company offers both brand new and pre-owned Lift Trucks that are available for purchase, contract hire, or short-term rental. We take pride in having a team of highly skilled field service engineers with fully-equipped vans who can provide expert maintenance and repair services for customers in Southport and surrounding areas.
We specialise in offering forklift trucks for sale and rental services, catering to businesses in the North West region and beyond. Get in touch with us for a complimentary quote without any obligation.
We are a renowned specialist in forklift truck services and we prioritise our customers above everything else. Our extensive range of services includes routine truck maintenance, truck hire, and new forklift truck sales. For more than two decades, we have been providing forklift truck hire, maintenance, and sales services to Southport and Lancashire. We take pride in our consistent growth over the years by providing our customers with the right products at the right price that meet their specific requirements. Our services go beyond just supplying forklift trucks; we also offer continuous support to ensure our customers get the best experience.
Buy New & Used Forklift Trucks Southport
L.P GAS TRUCKS

We stock a wide range of high quality and affordable new and used LPG forklift trucks available for sale....

DIESEL TRUCKS

We stock a wide range of high quality and affordable new and used Diesel forklift trucks available for sale. We...

ELECTRIC TRUCKS

We stock a wide range of high quality and affordable new and used Electric forklift trucks available for sale. We...
Premier Lift Trucks aims to make the purchase of a new forklift truck in Southport a simple process. We offer a broad selection of trucks from various manufacturers, including new and used ones, to cater to everyone's needs. We acknowledge that each business has certain requirements, which is why we provide financing options that are suitable for any budget. Our team will work with you to create a customised package that meets your specific needs. We take pride in serving businesses throughout Southport and Lancashire.
Forklift Truck Hire Southport
We provide personalised forklift truck rental solutions in Southport and its surrounding regions to cater to your specific needs, whether it is for a short or extended duration. Our forklift truck fleet offers a wide range of options, including reach trucks, stacker trucks, pallet trucks, pedestrian stackers, and scissor lifts. You can pick from different fuel alternatives, such as diesel, electric, and LPG. Get in touch with us for further information on our services.
We are a company that excels in providing rental services for forklift trucks. Our team of experts have many years of experience, ensuring that you receive professional advice that you can rely on. All our forklifts are obtained from reputable manufacturers, and we guarantee that you will receive the best product that suits your specific requirements. Get in touch with us today to receive a free quote, with no obligation.
Finance Options Available
Premier Lift Trucks Ltd acknowledges that every business has distinct needs and work procedures. If you are in search of high-quality forklift trucks but worried about the costs and long-term obligations that come with buying them, we can assist you.
We offer different finance choices to our clients who wish to buy, lease, or rent our forklifts, and we create a personalised plan that satisfies your individual requirements. Contact the team here at Premier Lift Trucks, and they will be happy to answer any questions you may have.
WE HAVE YOU COVERED
Premier Lift Trucks Ltd are specialists in all aspects of forklift truck sales (new and used), hire, servicing and repair across the North West including: Blackburn, Blackpool, Bolton, Burnley, Bury, Chester, Chorley, Clitheroe, Colne, Fleetwood, Lancaster, Leigh, Liverpool, Leyland, Lytham, Macclesfield, Manchester, Morecambe, Northwich, Oldham, Ormskirk, Preston, Southport, St Helens, Stockport, Wigan and Warrington. Contact Premier Lift Trucks for more information or for a quote.
Joe M.
I have been a customer for many years and have no complaints at all. Keep up the good work!
Andy J.
Great work! Your service engineer was excellent, did what he said he would. Job is a good one. Would recommend.
Mike P.
We have dealt with Premier for 20 years plus they supplied and service all of our fleet of 8 FLT .They are quick to react to all our requirements and the service recording is second to none ,just looking at the length of time we have done buisness answers all questions ,I have been a customer of Premier for 20 year plus ,i think the long period of time answers all the questions ,the team throughout are professional and quick to react to any requirements.We have 4 depots in the UK and Premier service all TILES UK GROUP .
Compotex L.
We use Premier for all our forktruck maintenance, and when there is a problem their response time is excellent and the team back at their office coordinate everything well and keep us informed with progress.
We have also bought a second hand forktruck from Premier, and I know that they have made sure that the truck has been fully repaired and refurbished before sale.
Do you require forklift truck Sales, Hire or Repair services?