Buy and/or Hire Forklift Trucks Clitheroe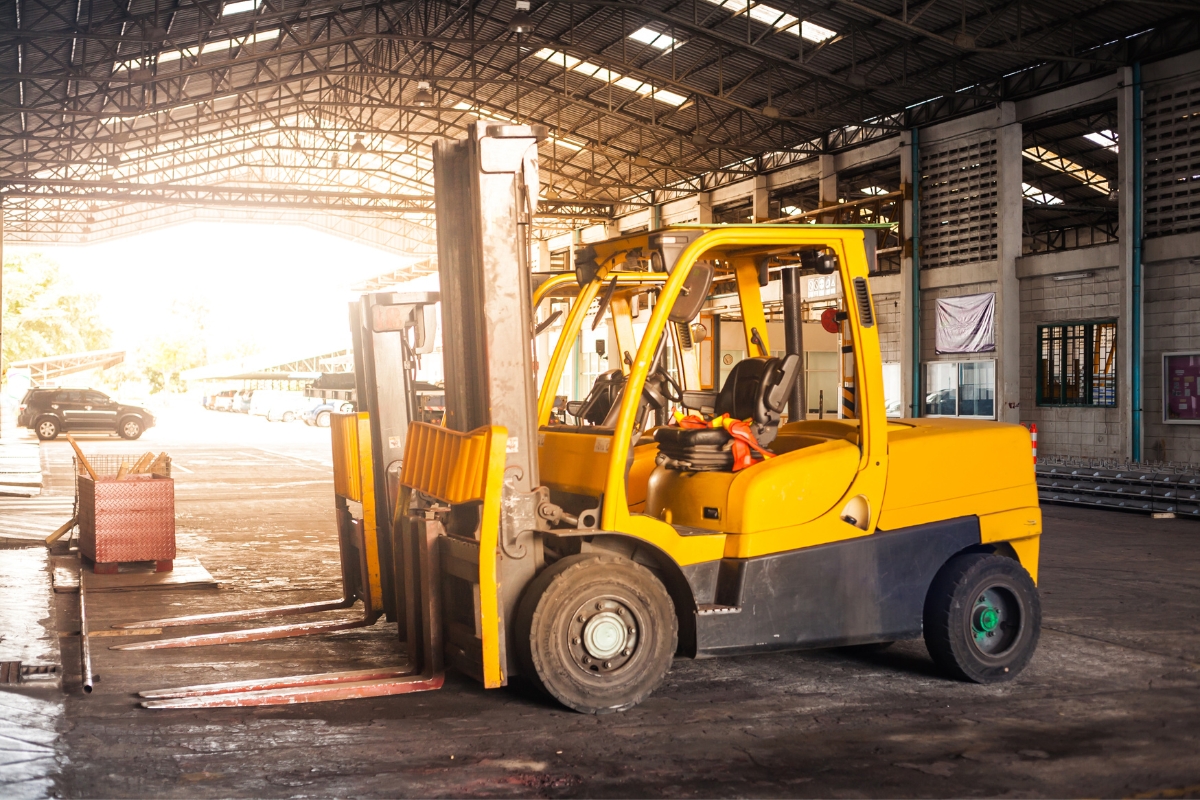 Premier Lift Trucks provides a wide range of forklift trucks for hire and sale in Clitheroe. Our hire fleet consists of over 450 machines, including diesel and electric fork trucks. We can tailor our trucks to meet the specific needs of your business for materials handling. Our mechanics are knowledgeable and experienced in all aspects of forklift trucks, ensuring that we can provide the most comprehensive service for forklift sales in Clitheroe.
Our team of engineers and mechanics possess the expertise to fulfil your specific requirements and offer you the precise solution you seek.
Buy New & Used Forklift Trucks Clitheroe
L.P GAS TRUCKS

We stock a wide range of high quality and affordable new and used LPG forklift trucks available for sale....

DIESEL TRUCKS

We stock a wide range of high quality and affordable new and used Diesel forklift trucks available for sale. We...

ELECTRIC TRUCKS

We stock a wide range of high quality and affordable new and used Electric forklift trucks available for sale. We...
At Premier Lift Trucks, we strive to simplify the process of purchasing a new forklift truck in Clitheroe. Our extensive range of trucks from various manufacturers, both new and used, ensures that we have something for everyone. We understand that every business has unique needs and requirements, which is why we offer a range of finance options to suit your budget. Our team will work with you to create a tailored package that meets your specific needs. We are proud to serve businesses across Clitheroe and Lancashire.
Forklift Truck Hire Clitheroe
We offer forklift truck hire services in Clitheroe and nearby areas, tailored to meet your specific requirements, whether you need it for a long or short period. Our range of forklift trucks includes reach trucks, stacker trucks, pallet trucks, pedestrian stackers, and scissor lifts. You can choose from various fuel options, such as diesel, electric, and LPG. Contact us to know more about our services.
We are a well-established company that specialises in offering forklift truck rental services. You can trust us to provide you with expert advice that is backed by our extensive knowledge. Our forklifts are sourced from reputable manufacturers, and we guarantee that you will receive the best product for your specific needs. Contact us today to receive a free quote without any obligation.
Finance Options Available
Are you looking for top quality forklift trucks but concerned about the expenses and long-term commitment associated with purchasing them? At Premier Lift Trucks Ltd, we understand that each business has unique requirements and work processes.
We provide a range of finance options to our customers who are interested in buying, leasing, or renting our forklifts, and we are committed to working with you to create a customised package that meets your specific requirements. To get started, simply give us a call today, and we'll handle the rest!
WE HAVE YOU COVERED
Premier Lift Trucks Ltd are specialists in all aspects of forklift truck sales (new and used), hire, servicing and repair across the North West including: Blackburn, Blackpool, Bolton, Burnley, Bury, Chester, Chorley, Clitheroe, Colne, Fleetwood, Lancaster, Leigh, Liverpool, Leyland, Lytham, Macclesfield, Manchester, Morecambe, Northwich, Oldham, Ormskirk, Preston, Southport, St Helens, Stockport, Wigan and Warrington. Contact Premier Lift Trucks for more information or for a quote.
Joe M.
I have been a customer for many years and have no complaints at all. Keep up the good work!
Andy J.
Great work! Your service engineer was excellent, did what he said he would. Job is a good one. Would recommend.
Mike P.
We have dealt with Premier for 20 years plus they supplied and service all of our fleet of 8 FLT .They are quick to react to all our requirements and the service recording is second to none ,just looking at the length of time we have done buisness answers all questions ,I have been a customer of Premier for 20 year plus ,i think the long period of time answers all the questions ,the team throughout are professional and quick to react to any requirements.We have 4 depots in the UK and Premier service all TILES UK GROUP .
Compotex L.
We use Premier for all our forktruck maintenance, and when there is a problem their response time is excellent and the team back at their office coordinate everything well and keep us informed with progress.
We have also bought a second hand forktruck from Premier, and I know that they have made sure that the truck has been fully repaired and refurbished before sale.
Do you require forklift truck Sales, Hire or Repair services?