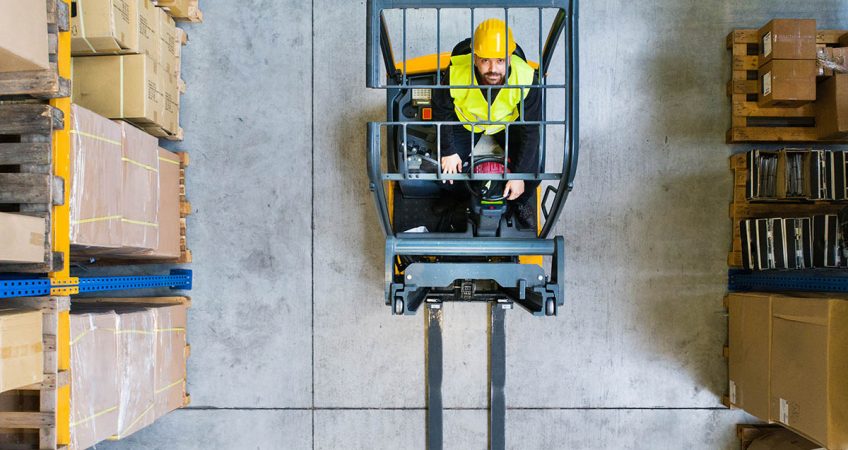 When buying a new forklift truck, why is it worth purchasing via a reputable forklift truck dealer? The simple answer is that lone sellers might become untraceable after the sale. But why does that matter?
A reputable forklift truck dealer will offer you many comparisons and options. Buying a forklift is a significant investment. Reputable dealers know you want a good quality truck for your business. Shopping around to find a supplier you trust means that you will find a good deal. In the long term, the best forklift dealers will be there for you whenever you need forklift servicing and repairs.
Benefits of using a forklift dealer
When you buy from an official forklift truck dealer, there are several benefits as standard:
– Access to the latest models of forklifts.
– Explanations about why each option is the right truck for your operation.
– Printed and relevant documentation.
– Personal operational advice.
– Servicing and repairing warranties and contracts.
When buying a brand-new forklift for heavy use, it's always helpful to know that you'll get the maximum benefit. Buy from an official forklift truck dealer as they specialise in selling vehicles and therefore have the in-depth expertise and knowledge you need.
Be confident that the truck you're getting is brand new when you buy from official forklift truck dealers. All the official forklift distributors have direct links with their chosen manufacturer(s). Dealers also have direct contact with the UK distribution centres, with access to off-the-shelf models and shorter wait times for replacement parts.
Reputable forklift truck dealers will likely offer a free site survey or telephone consultation to discuss your requirements. They will ask questions about the hours you'll use the truck, where you'll use it, what type of materials you handle and whether you have enough information to decide. They can then advise you on your options and recommend the right vehicle(s).
Reputable forklift truck dealers will provide you with a report outlining your business's best forklift truck(s). The report sets out information so you can make informed decisions about the forklift you want to buy.
If you think you might want to compare with refurbished used trucks they sell, you can expect to receive information about warranties and certificates. Get peace of mind from knowing that the vehicles are in excellent condition.
The best-established dealers have an unrivalled reputation, extensive knowledge of forklift trucks, and the expertise you need to get the advice you want. They never want to tarnish their reputation by selling faulty goods. Expect a fair deal for the best products and services.
On-going forklift aftercare is probably the best reason to buy from a forklift dealer rather than your sole local trader or direct from a large manufacturer. When you buy from the best forklift dealers, they will provide you with warranties and someone to call with questions.
Do you need to discuss new or used forklifts for your operations? Please do get in touch with our forklift experts to ask about a site survey today.